Registered User
Currently Offline
Posts: 2
Join Date: May 2008



When 'Little Miss Popular' Ruby Kaye lands a pair of super-tech glasses in a game of Strip Poker, she's granted flight, super-strength, and--due to a flaw in the glasses' programming--super-klutziness.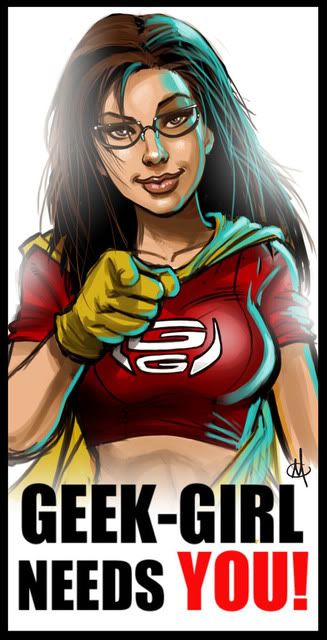 To check out Geek-Girl, FANBABES' entry in Small Press Idol '08, and Vote for her, click on the link below--then once you've registered, you can check out all the Geek-Girl goodness and Vote! If you want to leave any comments, please do, but in order to Vote for Geek-Girl you just need to type 'YES'.

Only 3 days left to Vote!
Click here!