Registered User
Currently Offline
Posts: 2124
Join Date: Jun 2009
Never heard of it before. Never a fan of "war" comics, though the WW2/Golden Age era is my favorite setting for superheroes.

The artwork on display at the Gordon Highlanders Museum looks awesome!. Love seeing original artwork, especially paintings.

My son and I recently went to the Nebraska State Museum to see a display on local artist Bob Hall who worked at Marvel/DC/others through the 1990s.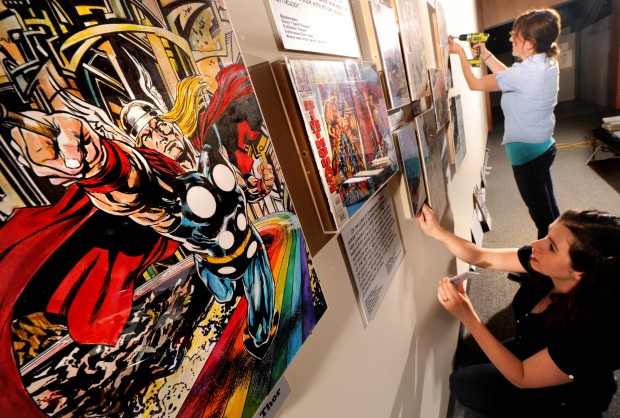 There was also a permenant display on John Falter. He was a Nebraska painter who did covers for Saturday Evening Post (contemporey of Rockwell), pulp magazines, and lots of other stuff from the 30s-70s. Really good stuff from the WW2 era. Fun to see orignal paintings right next to the magazine cover. It was way cool.The original for this one was there: