Registered User
Currently Offline
Posts: 261
Join Date: Jul 2010
As if the MARVEL deal was not enough Mickey Mouse does it again by buying out LUCASFILM LTD from GEORGE LUCAS and plans to relase a 7th STAR WARS FILM and beyond,WOW ! What happened with the planed TV series? more details below....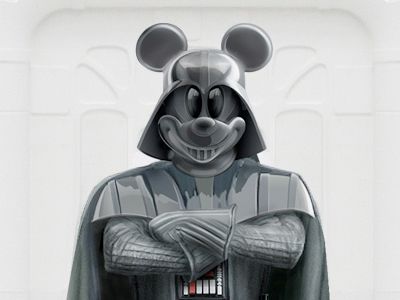 Less than three years after buying Marvel for $4 billion, The Walt Disney Company has announced it will acquire Lucasfilm for $4.05 billion in cash and stock. With the news arrives word that a new Star Wars movie will be released in 2015.

Current Lucasfilm co-chair Kathleen Kennedy will become Lucasfilm president, reporting to Disney Studios chairman Alan Horn, and serve as brand manager for the Star Wars franchise. In addition she will serve as executive producer on new Star Wars feature films, including Star Wars Episode 7, "with more feature films expected to continue the Star Wars saga and grow the franchise well into the future."







"For the past 35 years, one of my greatest pleasures has been to see Star Wars passed from one generation to the next," Lucas, who'll continue as a creative consultant for the franchise, said in a statement. "It's now time for me to pass Star Wars on to a new generation of filmmakers. I've always believed that Star Wars could live beyond me, and I thought it was important to set up the transition during my lifetime. I'm confident that with Lucasfilm under the leadership of Kathleen Kennedy, and having a new home within the Disney organization, Star Wars will certainly live on and flourish for many generations to come. Disney's reach and experience give Lucasfilm the opportunity to blaze new trails in film, television, interactive media, theme parks, live entertainment, and consumer products






Under the terms of the deal, Disney acquires full ownership of Lucasfilm, including its live-action film production, animation, visual effects and audio post-production.

Lucas founded Lucasfilm Ltd. in 1971 with the release of THX1138, followed four years later by by the creation of the pioneering special-effects company Industrial Light & Magic, Sprocket Systems (renamed Skywalker Sound in 1979) and Lucas Licensing. Those divisions were joined over the next three decades by Lucasfilm Games (later LucasArts), Lucas Online and Lucasfilm Animation.






George Lucas directs Alec Guinness in Star Wars 1977





George Lucas Today with Kathleen Kennedy